ALABAMA A&M UNIVERSITY, Ala. – Many aspects of society are starting to return to some sense of normalcy. However, the impact of COVID-19 is still evident in many ways. For some, a job that was there before the outbreak is no longer available. Others, such as high school and college graduates, are entering the job world for the first time. Whatever the situation, searching for a job during this time of recovery is a new challenge.
"COVID-19 has presented many challenges for people, no matter where they are in their job search or career planning," said Donna Gullatte, an Alabama Extension urban consumers sciences regional agent. "The processes, however, are the same. You may just have to rethink how to proceed."
Searching for a Job
Gullatte said the keys to searching for a job during this time are to stay productive and positive.
"Before applying to any job, make sure to update your resume. Tailor your resume and cover letter specifically to the job you are applying for," she said. "Do your homework and research the company or place you want to work before applying."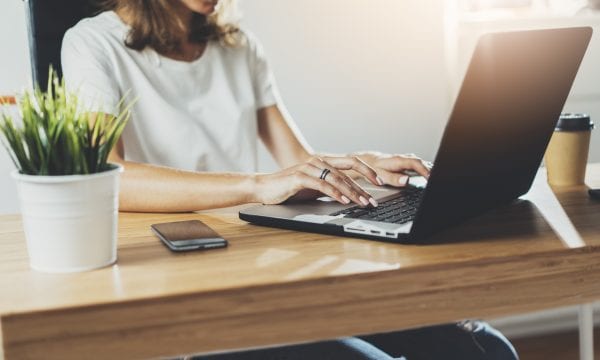 This research provides a better understanding of the company and potentially what they are looking for in a candidate. It also gives applicants extra information that can help tailor resumes and cover letters.
With many applicants potentially saturating the market, it may take time for people to find a position in their field. Gullatte said in the meantime individuals may consider looking in another job field.
"Research other career options and determine what skills are needed to be successful in them," Gullatte said. "People can also consider working part-time or for another organization until they land the job they want. For example, many grocery stores and delivery services are looking for workers right now."
As the job search continues, there are many online training webinars and courses to help brush up on interview or job skills.
Video Interviewing
For many companies, video interviews are taking the place of in-person meetings. This form of interviewing comes with its own set of procedures. Employers could ask applicants to give a presentation or perform other components of an interview through video. Gullatte said because of this, people should become comfortable using this technology.
"Become more familiar with your computer," she said. "Get more comfortable working online with tools such as webinars, email, the Internet, Zoom, or with other modes of digital communication."
According to Gullatte, there are many online job search engines that can help applicants become more familiar with conducting a video interview and other job search topics. Some of these even offer free webinars on finding employment during COVID-19.
More Information
More information about searching for a job during COVID-19 is in the informational article Rethinking the Job Search.
The PREP program is designed to provide unemployed and underemployed individuals with the knowledge and skills necessary to achieve employment success. For more information about the PREP program, visit www.aces.edu or contact Dorothy Brandon at (256) 372-5458 or dpb0010@aces.edu.